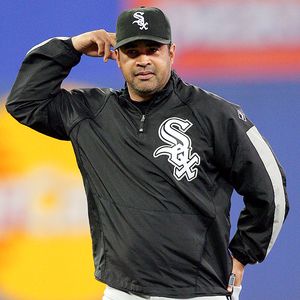 Will the Siox get past the "just happy to be here" syndrome?

Can they find a way to win a game in a dome?

will the veteran experience overcome some of the speed of the Rays?

Does anyone remember that Ozzie was a Ray?

Will the blackouts continue when the Sox come back to town?

Will they still be in this series when they come back?

Can Vasquez keep the game in check for the Sox to have a chance?

Does Alexi Ramirez have more "hero moments" in that bat?
WE SHALL SEE THIS AFTERNOON...